Turnkey Solutions
At CVE Solar, we take all the work out of solar panel installation, so you can focus on your business:

Conduct a Free Estimate
Choosing to install Solar PV panels is a big decision, similar to purchasing a car. Whether you decide to purchase your equipment or enter into a lease agreement, it's important to consider all the options and to make an informed decision. CVE Solar provides free estimates and all the information — including explaining the terminology — you need to help you make a decision

Design the Installation
As experts in the installation and design of Solar PV Panels, CVE Solar can integrate a solar system into your building construction. This can be accomplished through installing equipment onto windows, exterior walls, roofs and even within banisters and railings. We have all the experience to expertly install a sustainable energy system on your home or commercial building.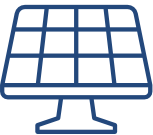 Provide Necessary Equipment
No need to worry about obtaining any of the equipment. CVE Solar provides all the major components of Solar PV equipment needed to your home can power itself, including:
Modules (solar panels) — to convert sunlight into electricity
Synchronous Inverters — to convert the direct current (DC) electricity generated by the modules into alternating current (AC)
Racking — to fasten your panels to your building

Obtain All Permitting
CVE Solar takes all the legwork out of getting ready to sustainably power your own home or business. We make it easy for you by obtaining all necessary permitting to get your Solar PV Panels installed and save you money, while providing environmentally-friendly power.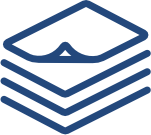 Prepare All Paperwork
Our goal is to make the process of going solar as easy as possible for you. CVE Solar will complete all the necessary paperwork required so you can concentrate on running your business or your home.

Set You Up for Rebates
Another great benefit of going solar is the cost savings. Alberta, B.C. and Saskatchewan all offer financial incentives for installing a Solar PV system. Please visit our
incentives page
to understand how your province's incentives apply to you.